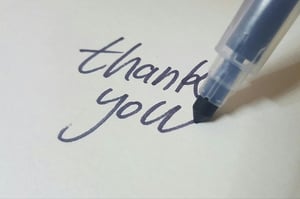 "It's time to say goodbye, but I think goodbyes are sad and I'd much rather say hello. Hello to a new adventure." – Ernie Harwell
The old adage states all good things must come to an end. That being said, this is the last post for the BluePay Blog. In December 2017, BluePay was acquired by First Data, a global leader in commerce-enabling technology and solutions. Although we have maintained the BluePay name for the past two years, it is now time to transition our brand to First Data.
If you are a BluePay Gateway user, please note there are no changes planned at this time. It's business as usual.
Done, But Not Gone
By June 2020, much of this valuable content will reside in the Insights section on FirstData.com. Look there regularly for new content about:
Payment technology
Data security and fraud prevention
Small and large business tips
SpendTrends
Webinars
The Insights section is currently undergoing a "facelift," which will include the ability to enter your email and receive a monthly digest of all new postings.
Also, be sure to follow First Data on any of its social channels for the latest news, blog posts, and product offerings:
T

hank You, Readers!

Thank you to our loyal readers and subscribers for your continued support of the BluePay Blog! Since launching in 2013, we have published over 750 posts and received nearly 370,000 views!

As part of the First Data team, we pledge to continue providing merchants, consumers, and financial institutions with valuable content to help you run business better, stay on top of the latest payment trends, and keep your data secure.