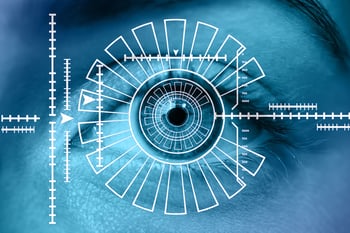 Reaching a larger target audience online and creating lifelong customers is a game changer for small business owners like freelancers, startup founders, and even established brick-and-mortar retailers. Online payment technology has led to fast and convenient checkouts so customers enjoy a great experience with you.
However, there's just one problem -- and it's a big one: online identity fraud.
Identity Fraud Grows Rapidly
According to Javelin's 2018 Identity Fraud Report, 16.7 million people were victims of identity fraud in 2017, which was a new record high. The amount stolen totaled $16.8 billion last year. Also, new account fraud, which is defined as opening a credit card or other financial account by using the victim's stolen personal information, has become a significant issue. Account takeovers tripled in 2017 from the previous year, with losses that totaled $5.1 billion.
That means you have to worry about whether that person on the other end of that online transaction is really who they say they are. That's where identity verification strategies become a critical component of your online business processes. Here are five best practices for identity verification designed to minimize the risk of online fraud:
1. Biometrics
Biometric technology, like video facial and fingerprint recognition, turns the customer into a password. By using unique biological markers that are nearly impossible to replicate, this identification verification technology offers a good best practice to use for your business. This is due to its effectiveness and its growing commonality in consumers' lives.
Already, companies like Apple are using fingerprint and face ID technology to unlock their smartphones. With the familiarity already in place, the easy-to-understand features associated with using biometrics make it an attractive technology to add to your identity verification strategy.
2. Optical Character Recognition (OCR)
Incorporate the best practice of collecting specific types of documents designed to verify identities, such as a driver's license or passport. The OCR technology scans and verifies that a customer has submitted legitimate documents. Also, the data that is processed during each identity verification process is encrypted so that it can't be stolen. This ensures that you remain compliant with data laws, while collecting the necessary information so no fraud is committed.
This technology allows you to collect the information through smartphones, scanners, or digital cameras. This gives customers many convenient ways to verify their identity.
3. Blockchain
The distributed ledger technology that created cryptocurrency has other applications, including identity verification. Consumers can create an identity on the blockchain, which provides them with greater control over who can access their personal information. This aligns with new data laws like the General Data Protection Regulation (GDPR) enacted in the European Union, ensuring you are compliant during cross-border payments.
This digital ID is a digital watermark. A customer assigns this watermark to each online transaction they conduct and designates which personal data to share based on what you request from them. This means no more login parameters like username and password, which makes it convenient for them and you, speeding the transaction process without raising fraud risk.
4. Artificial Intelligence (AI)
None of these technologies on their own may be a complete identity verification solution. Therefore, introducing deep learning and artificial intelligence is a way to address this issue. AI can speed up the verification process because of its ability to compile and assess data at a rate human beings cannot achieve. Also, it addresses biometric challenges related to aging, makeup, and facial hair.
New AI-enabled identity verification platforms incorporate the use of a photo-based identity document and a selfie. Along with artificial intelligence algorithms, this best practice can create a fast, accurate verification process. The technology can use hundreds of identity document formats. These include identity cards, passports, and more. Plus, a selfie that the customer takes on their phone provides an additional visual that AI software can assess for identity accuracy.
Other AI-driven solutions provide additional layers to the identity verification process and conduct the authentication in real time. This includes tracking online and offline data, such as email, phone, address, and IP address. Also, some platforms go farther like leveraging social media data and other available Internet information to authenticate identities.
5. Multiple Methods
The last best practice is to use multiple identity verification approaches that work for your business needs. For example, you may want to consider combining identification, identity, and documentation methods into one process. This might include biometric facial recognition, machine learning-enabled verification processes, and a document verification technology like OCR.
Using multiple methods heightens identity verification accuracy, while offering a better customer experience. You'll be able to stop more fake IDs and complete more transactions confidently.
Final Thoughts
Besides considering various types of identity verification solutions and combining them into a formidable offensive strategy to combat fraud, you will also need to continually re-assess what you are using, check metrics on fraud levels to determine what's working and what needs improvement, and stay attuned to new compliance regulations and fraud schemes.
---
BluePay is pleased to bring you this valuable information from,
Due
, makers of a free digital wallet that allows users to easily make and accept payments online.